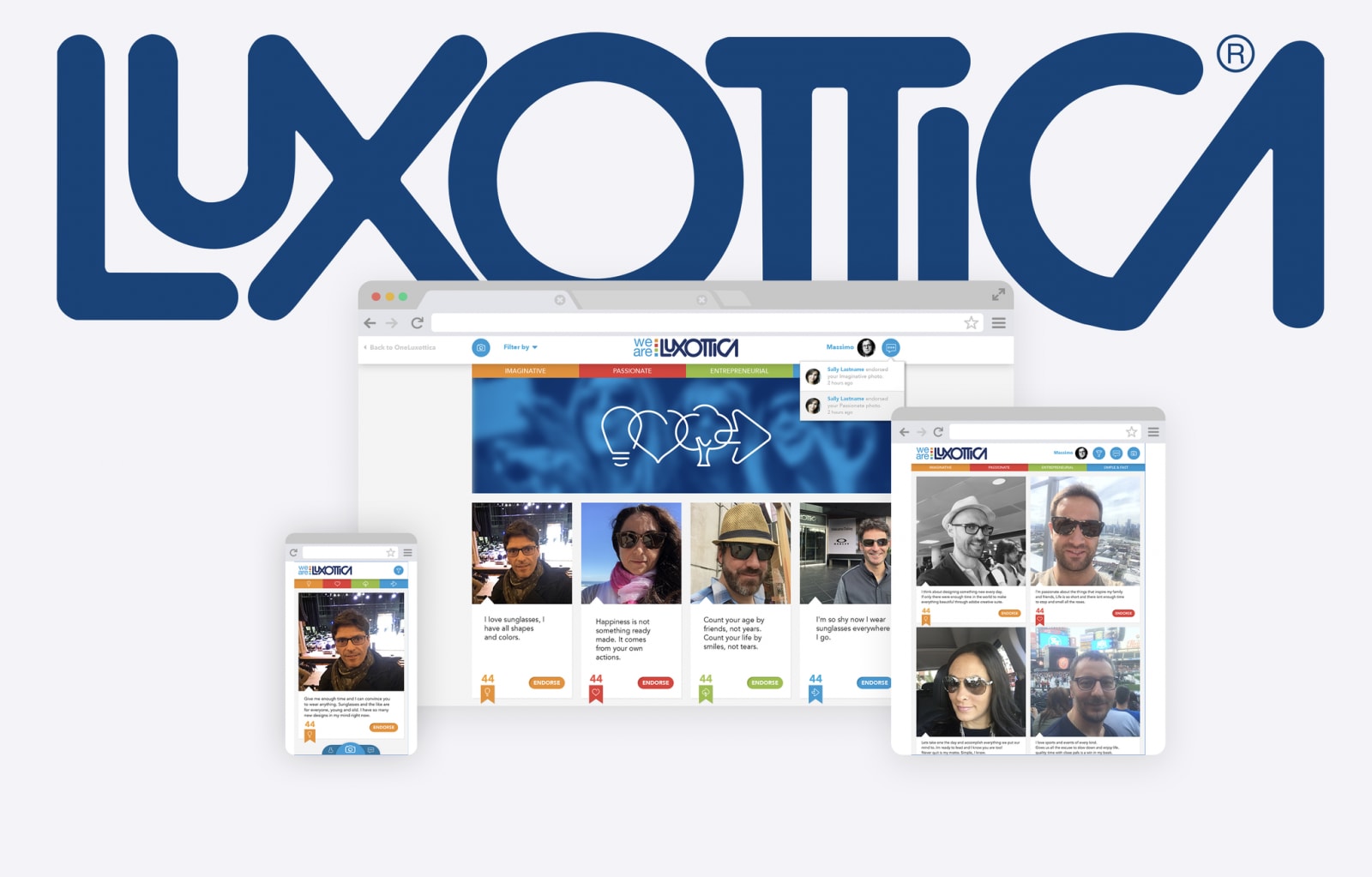 Descriptions
Vyudu Inc developed a robust intra-social-network for billion dollar publicly traded italian eyewear company and the world's largest company in eyewear, Luxottica.
The platform was built in the Laravel PHP Framework and featured photo uploading/ editing, sharing, commenting, badges, text posts, content categorization, customized google analytics, internal messaging, language translation, and fully developed admin for in depth user management and analytics.
The platform was built to aid in the culture building and employee participation of Luxottica's over 85,000 global employees.
Vyudu Inc handled the Frontend Development in Vue.js and the Backend Development in Laravel PHP.
Tech support was provided for 2 years.