Shopify Tips For Beauty BrandsThe beauty industry is one of the most flourishing industries globally. The success of this industry has attracted many entrepreneurs, with their unique brands, bringing about an excellent level of competition in the marketplace.
This begs the question: How do you make your brand stand out as a beauty entrepreneur? One prominent solution is establishing your brand on an e-commerce website by creating your online store. Shopify is your best bet; Let us explain why.
Why Shopify is the Best Platform to Promote Your Beauty Brand
Shopify stands out, most especially for beauty entrepreneurs in the USA. Thisis as a result of Shopify's uniqueness as a platform that is complete, in that itallows the initiation, development, and monitoring of your beauty brand's business activities – all in a single platform.
Apart from the ability to launch an online beauty store, Shopify also gives you the tools to promote your beauty brand via a vast ecosystem of third party apps that extends its capabilities for advertising, referral marketing, SEO, and more.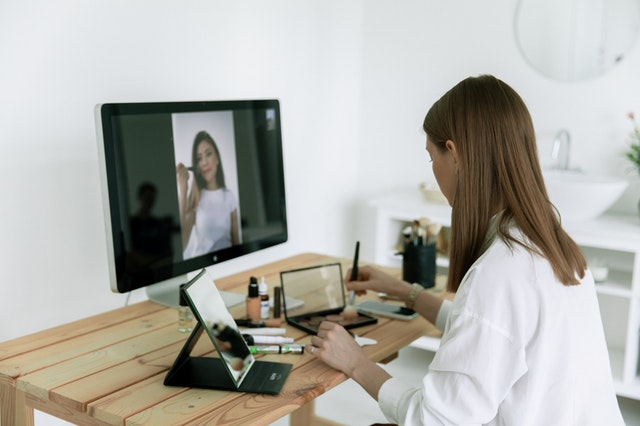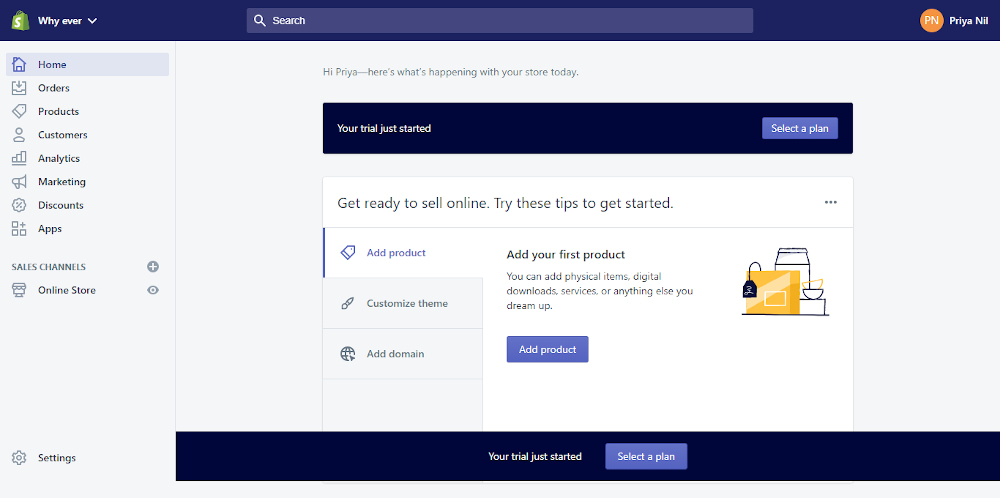 Steps to Setting Up Your Shopify Store
Here are simple steps to take in setting up your beauty store on Shopify:
Design a unique theme that showcases your brand: Branding is everything on the internet. The more unique your beauty shop theme is to you, the more likely you would be to stand out and be seen. Include your chosen font(s), brand logo, brand colors, etc. You do not necessarily have to build a theme from scratch; you can select one from the array of pieces in the Shopify Theme Store and customize it to reflect your beauty brand.
Display your products using images of high quality: You sure do not want to choose a low-quality picture of your beauty product; it can be a massive turn-off for shoppers. Invest in a photoshoot session for your beauty products and display them in your Shopify beauty store. Pictures of the transformation results of using your beauty productsthat is, before and after photos, can convince a shopper that your beauty brand is of the best quality.
Utilize your product description to address concerns that could arise from shoppers:When it comes to shopping online, many people want to feel assured that they are making the right choice. Give all the details of your beauty product in the description. Research about questions that shoppers may have and proactively incorporate the answers in your description. Give details of things like color tone, ingredients and the positive effect(s) of using your beauty product(s), in such a way that a shopper is convinced to patronize your beauty brand.
Go a step ahead with instructional videos and labels:This is a necessary step, because a potential buyer would not want to get a beauty product and be at a loss on how to use it to get the desired results – help them feel beautiful and confident. Making explanatory and captivating videos are a sure way of taking the spotlight in the competitive online beauty market, but putting labels on pictures of your beauty products make you more unique.
Conclusion
Opening a beauty store on Shopify is necessary for you to get noticed as a beauty brand. These extra tips can help you brand your beauty products on the minds of your prospects. Place emphasis on showcasing your brand's uniqueness and use quality content – pictures and videos, to engage and convince your potential customers, to make them willing buyers.We hope you found this helpful. Do you feel equipped to set up your beauty store on Shopify? Tell us in the comment section. Thank you for reading.